Every September we make an annual pilgrimage to Brighton to the Reasons to be Creative digital conference.
For those that aren't aware of it, what marks Reasons out from other conferences is the quality and diversity of its speakers. The lineup is carefully curated. Really carefully. You won't see the 'Reasons' lineup together anywhere else on the conference circuit.
It's not a conference where you go to get the latest 'trends', or find out 'what's hot' or find out how 'to maximize ROI' etc. It's not about following the herd. It's also largely free of paid sponsor slots that plague many conferences. This is no sales-pitch-dressed-as-conference, a feeling you often get elsewhere.
Instead, it's about hearing from the best and most interesting figures from the digital design world and beyond – illustration, film, TV, motion graphics. We always leave with a bagful of fresh inspiration. It helps keep work fresh, and helps us to try to inspire our clients to strive to do better work. That's why we've been going for the past 10 years. Did I mention it was inspiring?
And it's good value too, which is what an independent creative business such as ours needs to justify 3 days' away from the office.
So what was good this year? Most of it, but these talks stood out for us…
Stefan Sagmeister, for nailing it. Stefan talked with great eloquence about a subject close to our hearts: the importance of beauty in design. It's a concept that's absent from the majority of corporate digital design briefs, but without it design and creative work will fail to attract and connect with people.
This isn't the full talk, but gives you a feel. It's 10 minutes of your life that will be well spent: https://www.youtube.com/watch?v=fXaF0bIthB0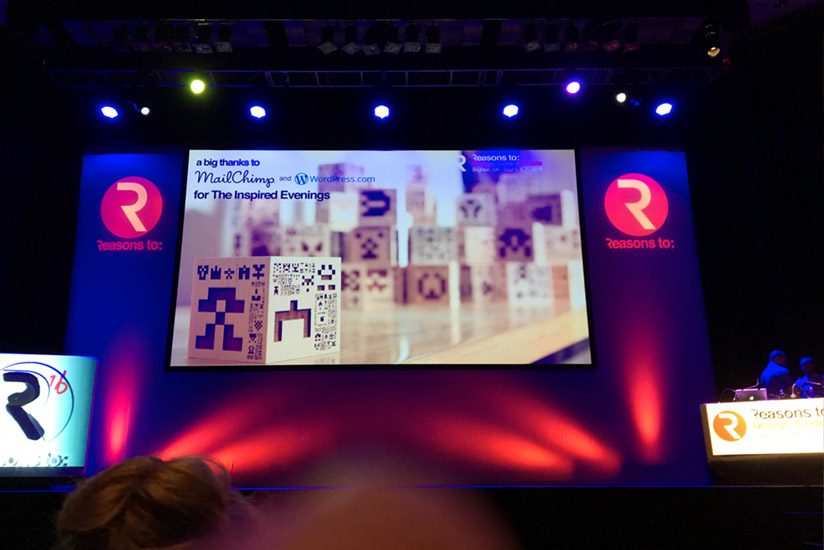 Jared Tarbell, for the inspiring life journey. Jared flew over from New Mexico for his first conference appearance in over seven years. He's a founder of Etsy but his passion is for generative digital art, inspired by nature. He creates beautiful algorithm generated artwork, and talked over his life journey in a captivating session.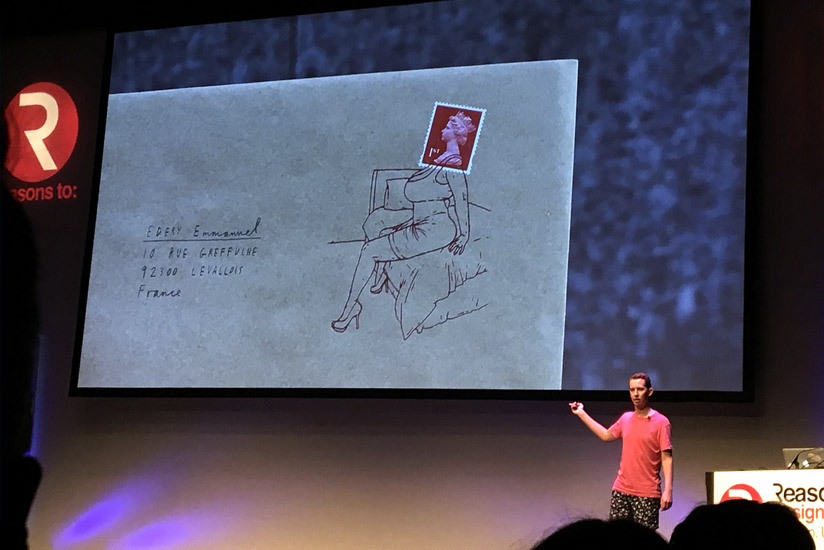 Mr Bingo, for great entertainment. That's him in the image above. Proving you can be both provocative and endearing, Bingo created the most funded UK publishing project on Kickstarter with a series of pledges you would never, ever have the balls or imagination to do yourself. To launch his kickstarter, he created his own rap video, which is way better than any other rap video I've seen in years (which makes me sound like some sort of rap video connoisseur. I'm not). Watch it here. And it's one of Bingo's great illustrations that graces the banner of this blog post. Apologies to royalists.
There were plenty of other excellent sessions too. And the coffee shops are great. So come along with us next year.