For years I've bemoaned the fact that brand guidelines seem to pretend the digital age hasn't happened. It's almost 2016 and it feels to me that for the large part this hasn't changed.
I have to ask: why are we still receiving PDF documents of brand guidelines?
They don't provide access to the actual assets. And guidance on digital use, the brand UI and interactions is – for the large part – absent.
This might be because they are hot-off-the-press and distributed before the digital application of the brand. But often not. Often they are out of date or incomplete, not reflecting the real world application of the brand across different media. Applications which are likely to stray from the brand ideal.
PDFs not fit for purpose
Here's what we think. A brand is a living entity that evolves through usage and time. Any guidelines need to be able to accommodate this continual growth, evolution and refinement. It's obvious that a static PDF document can't be fit for this purpose.
If you manage to keep a set of PDF guidelines up to date, good on you. But a far easier way would be to move them online. Creating online guidelines would enable continual review and updates as the brand shapes. This is not a difficult thing to do; pretty much any decent CMS system would be suitable.
(As an aside, the process of creating online guidelines has the added benefit of helping to define some of the digital usage that's so often missing.)
This is different from an asset repository / asset management systems. Many brands now have asset repositories online, but often these are separate from the usage and principles. So, people using the guidelines often don't know where to get the assets.  Or people accessing the assets don't know how to use them. Why separate them?
It seems obvious to combine guidance and design principles with direct access to files through online guidelines. Being online opens up further possibilities to enhance understanding with simple interactive tools to help users of the brand. For instance, rather than a list of logos, let's have a simple tool called 'Which logo should I use?' It can ask 2-3 multiple choice questions on usage and then provide the correct artwork for download. A blog to discuss recent applications can also be a great way of improving understanding amongst brand users.
Some brands recognise this now and are now online. But it's a long way from being the norm. Why? Maybe it's budget, or just doing things as they've always been done. However, to enable effective brand governance, a living, up to date set of guidelines is the way forward. This means moving them online.  Without this, as the brand gets by and expanding range of staff and agencies, across different regions, the best you can hope for is small inconsistencies to crop up. More likely you'll face a never ending wave of brand mutilation and mutation that become impossible to control.
Static, aging brand guidelines will spawn wave after wave of brand mutations, like a corporate version of zombie apocalypse
Some useful examples
I have a few examples of how things could be.  Look at Mailchimp's Voice and Tone and Google's Material Design guidelines.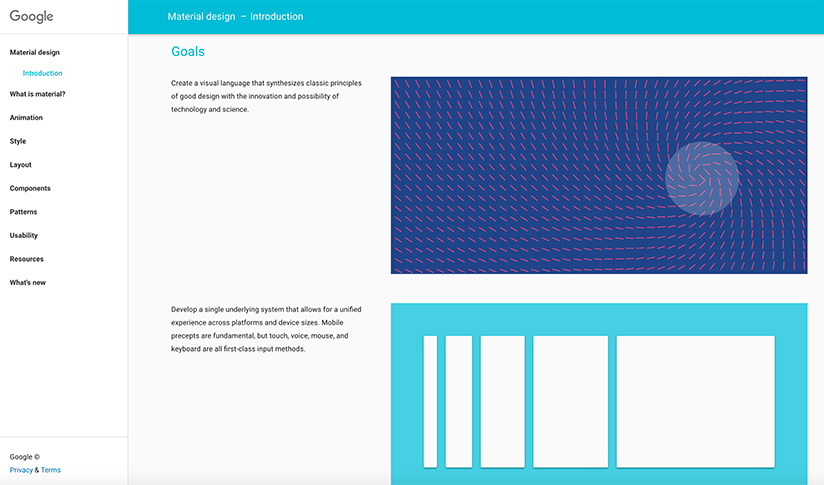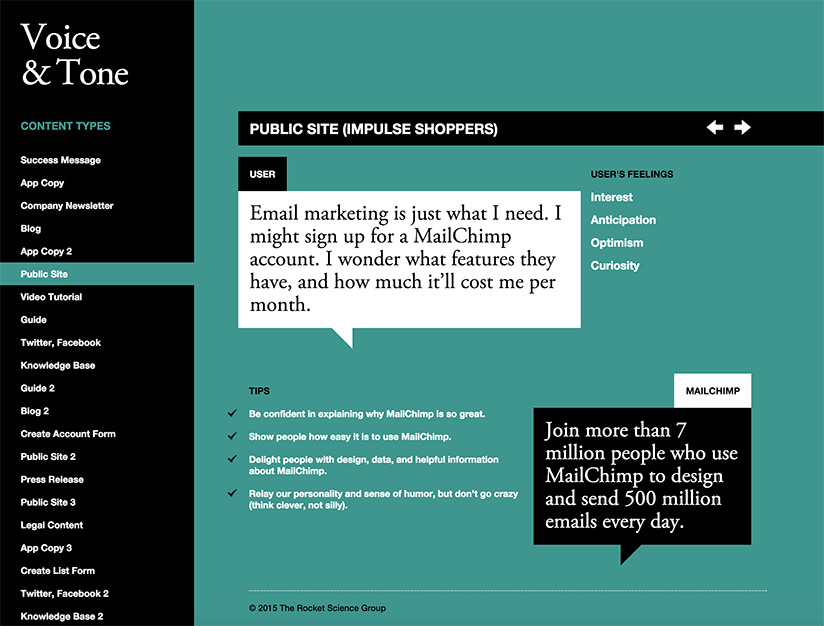 Granted, these aren't standard brand or corporate guidelines, but they contain many things discussed here.
an online, up to date resource
with examples
with links to download
engaging and cool to use
We've also recently come across EMC online guidelines – really nicely put together and a great example: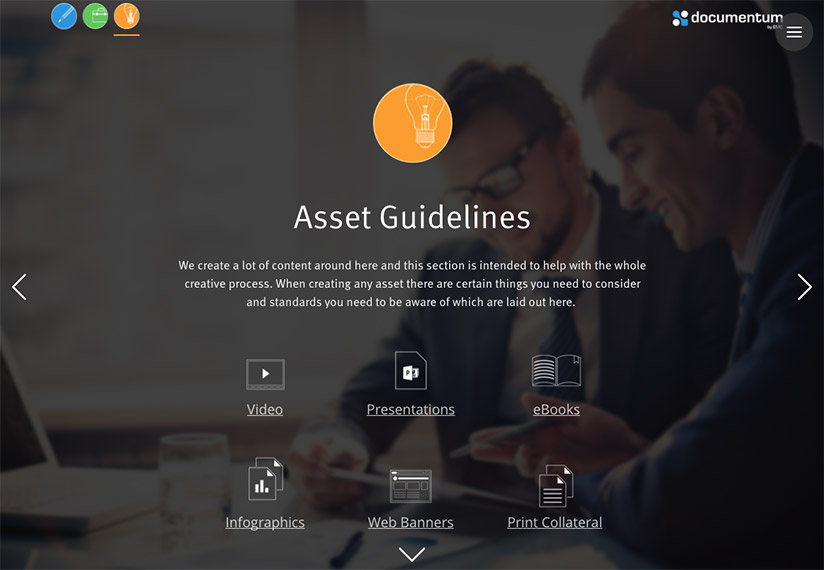 While not 'brand' guidelines, a great example in the UK is the GOV.UK Digital Service Design Manual. This is iterated frequently, accompanied by a blog that explains the thinking behind changes (and notifies registered users). They also provide links and tailored explanations for different functions. And it's all presented in a simple way, that can obviously be kept up to date quickly and easily.