With over 3,000 locations in over 100 countries, Regus is the world's leading provider of serviced offices and shared workspaces.
With the shared workspace sector booming, it was time to overhaul their digital presence. Our role is to lead the design and UX of a long-term, tranformation programme to improve the digital experience and ecommerce across their digital estate.
Ecommerce for complex B2B purchases
The first challenge was to bring ecommerce to the site. The products can be complex and vary across territories. The design uses a simple one-page purchase design pattern to provide a seamless experience, educating the user about the product options as they progress.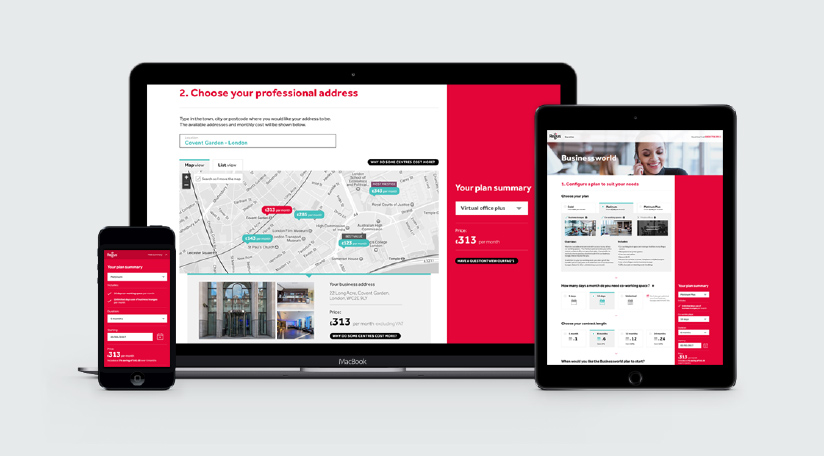 App design
We brought ecommerce to the app, creating a new interface and experience that brings the app nicely in line with the Regus brand and provides more coherence with the web experience. Watch the video walkthrough further down the page.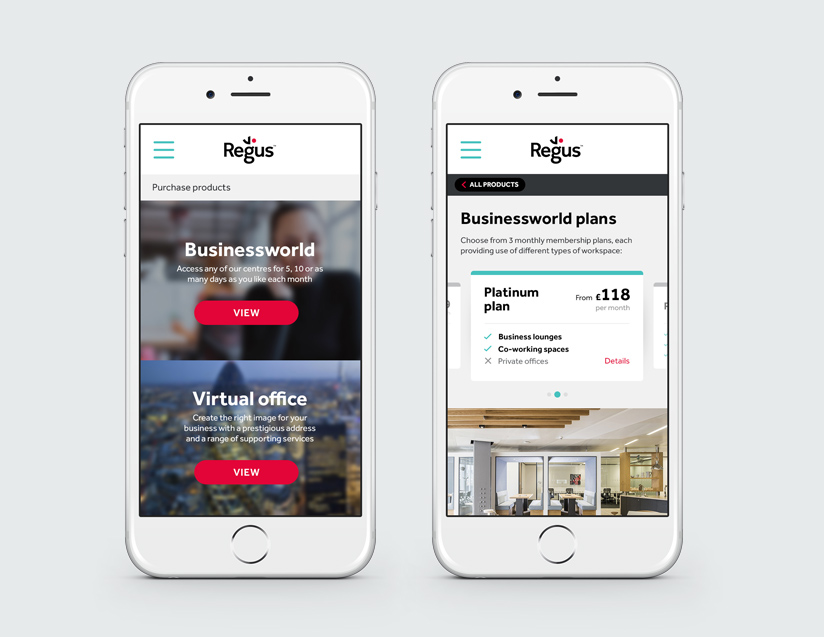 Booking flows
An improved online booking system for existing customers, bringing an Airbnb style experience for business buyers.