Adding modernity into the brand – whilst maintaining character
A fresh look at the brand and its visual identity was important to establish sector leadership in the digital realm.
A new graphical language was created to strike a balance of established professionalism with a warm, friendly approachability, coupled with a progressive, modern note.
This included developing a new palette to create delineation between the three primary business verticals.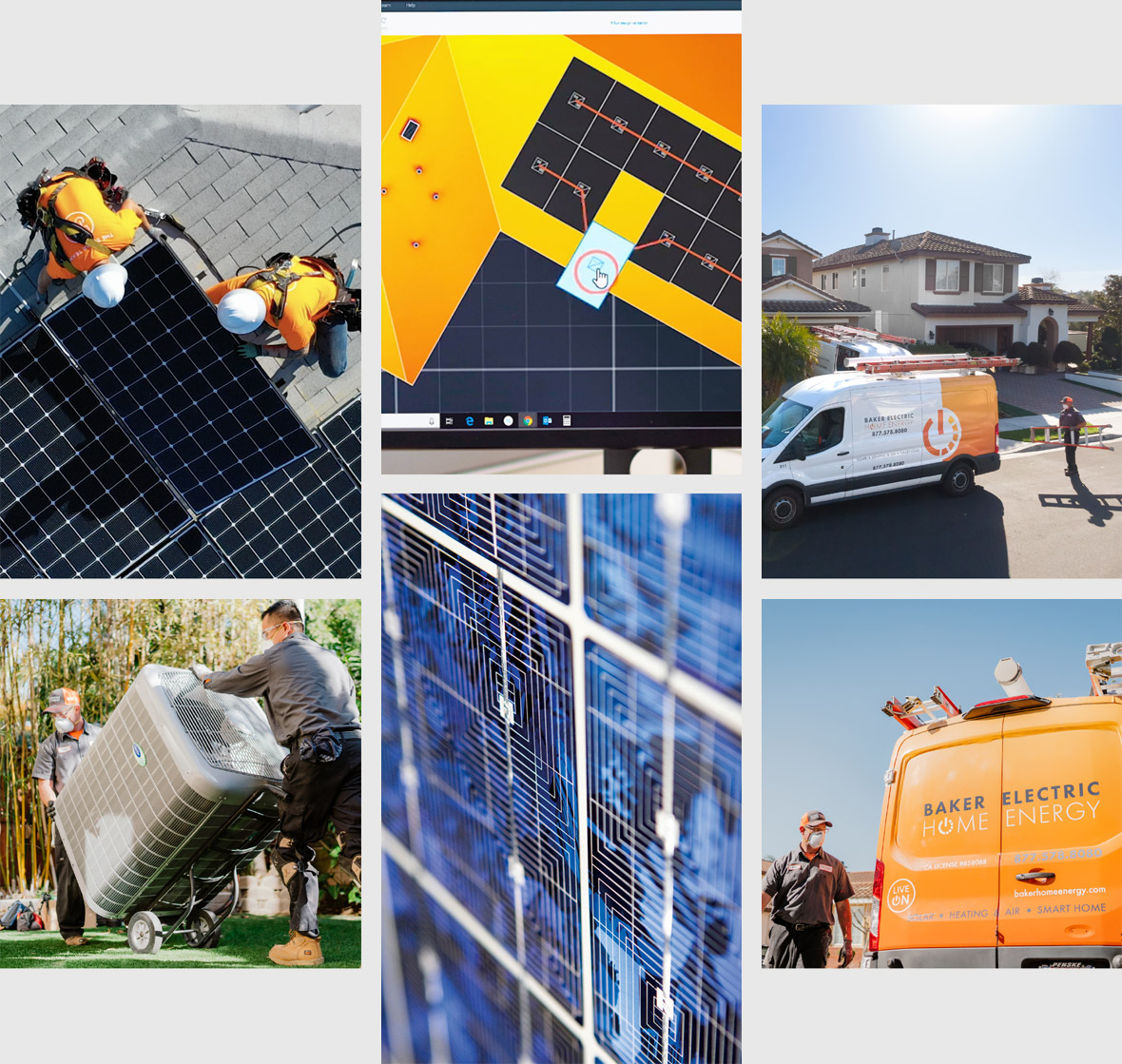 A focus on lead generation
Digital design and UX was carefully mapped to business goals. Targeted campaigns, online chat, ease of contact, customer tools and various lead nurturing strategies were employed in order to track effectiveness and refine messaging going forward.

Baking in Social Proof
Adding dynamically updated Yelp and Google reviews was important to emphasise the transparency and honesty of the Baker brand. Video testimonials further, reinforce quality, trust and authenticity.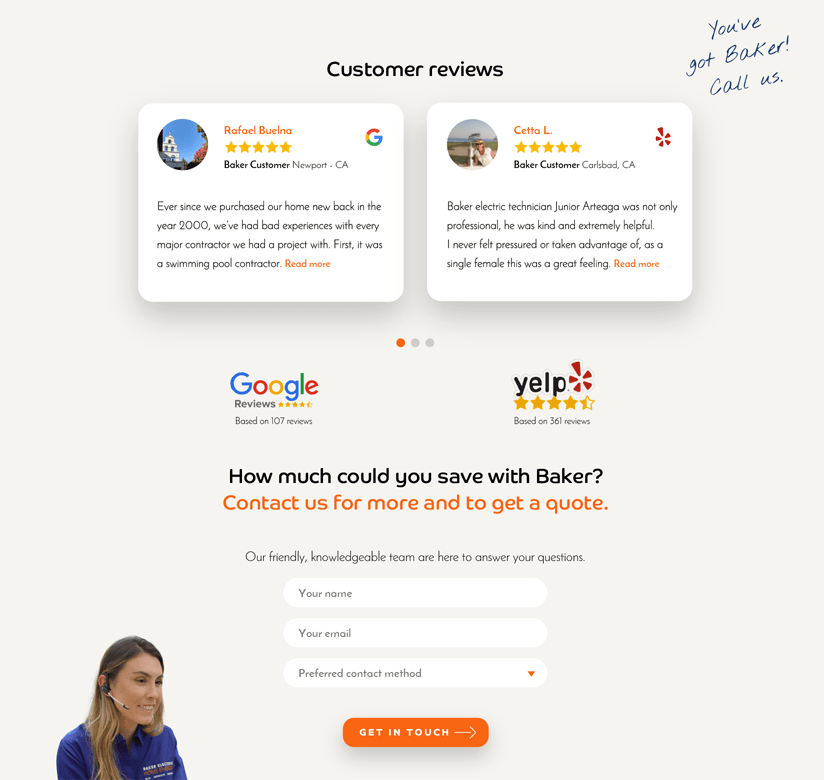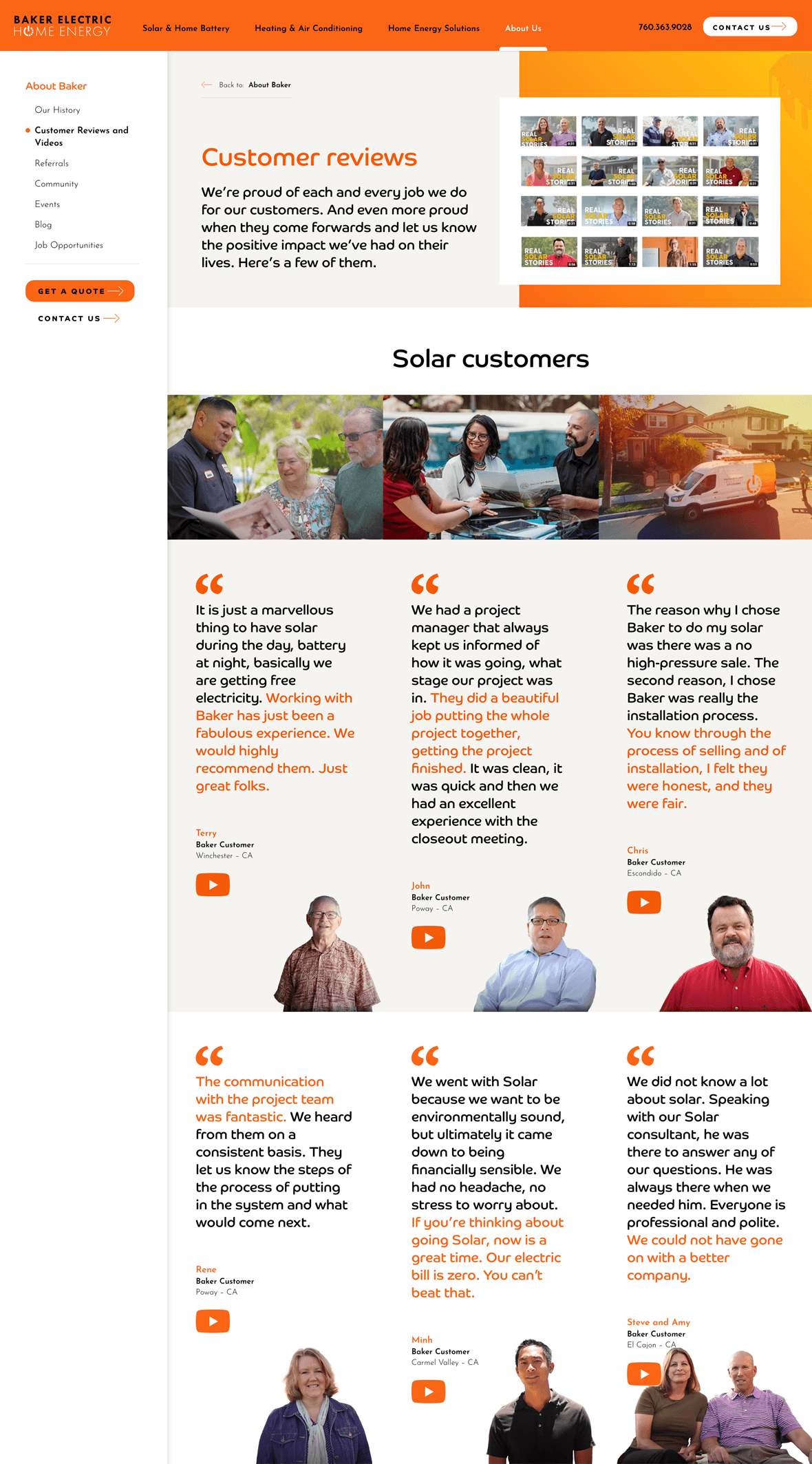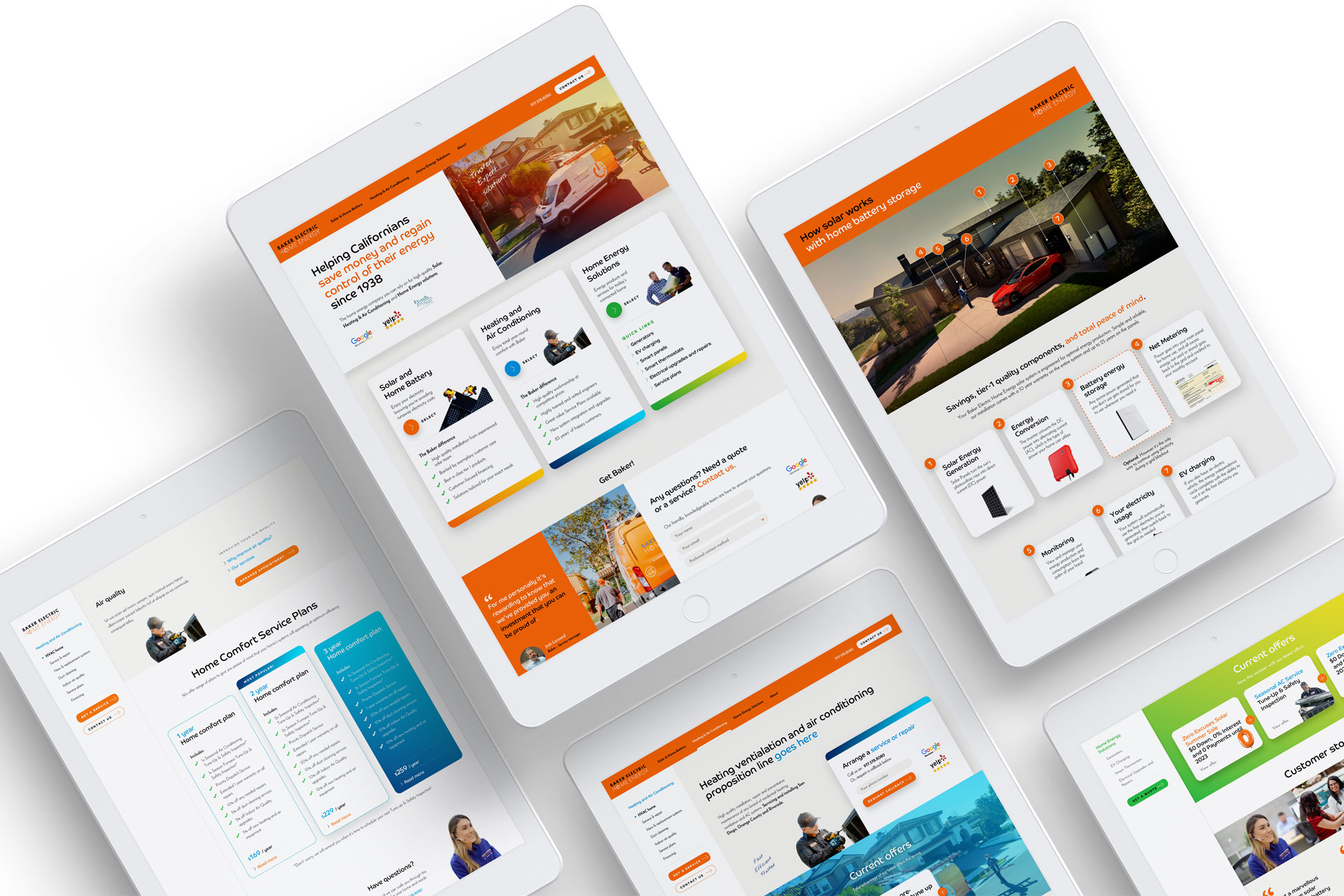 A platform for success
We took a very customised approach for the CMS tool at the back end to allow both Baker's marketing team and 3rd party contributors to easily edit content, spin up new campaigns, create special offers and dynamically populate data and logic across the site. The results of which integrate seamlessly into marketing automation platforms creating a very efficient lead generation machine.