Growth required a visual refresh
Set up in 2018, rapid growth meant Green Mark had soon outgrown its existing web presence. A new design and user experience were required to reach new customers, and to properly reflect the values of community, commitment to change and empowerment.
Our task was to redesign the digital brand, then to design and build a new ecommerce website.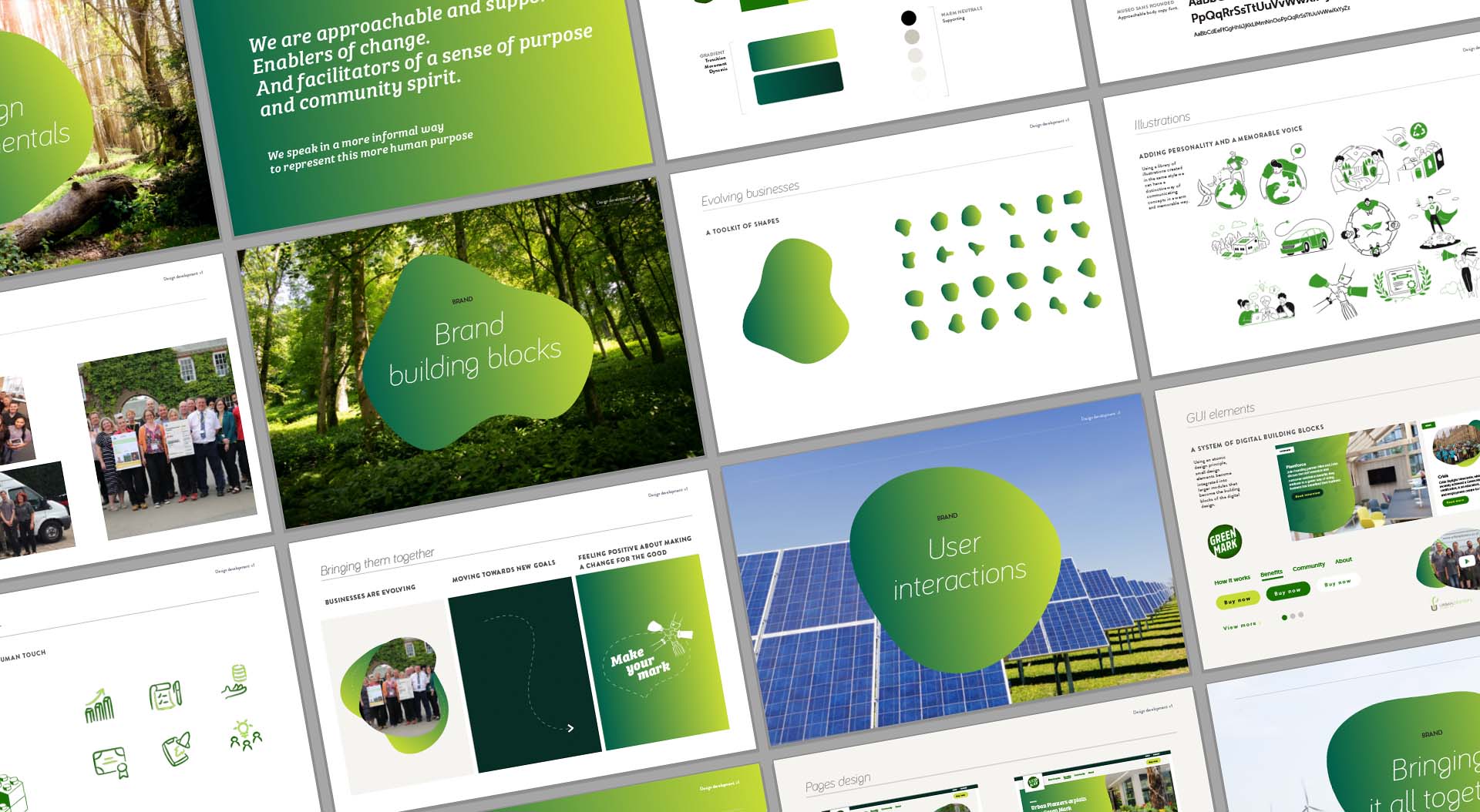 Creating the digital experience
Many small to medium sized business want to become more sustainable but the area of environmental certification is not familiar to them. It's a subject that can quickly get very technical, which we wanted to avoid as most of our audience are not dedicated sustainability professionals.
Our goal for the site was to create a friendly and focused platform where we can educate our visitors, delivering information step-by-step, using the new visual language to  communicate the brand ethos.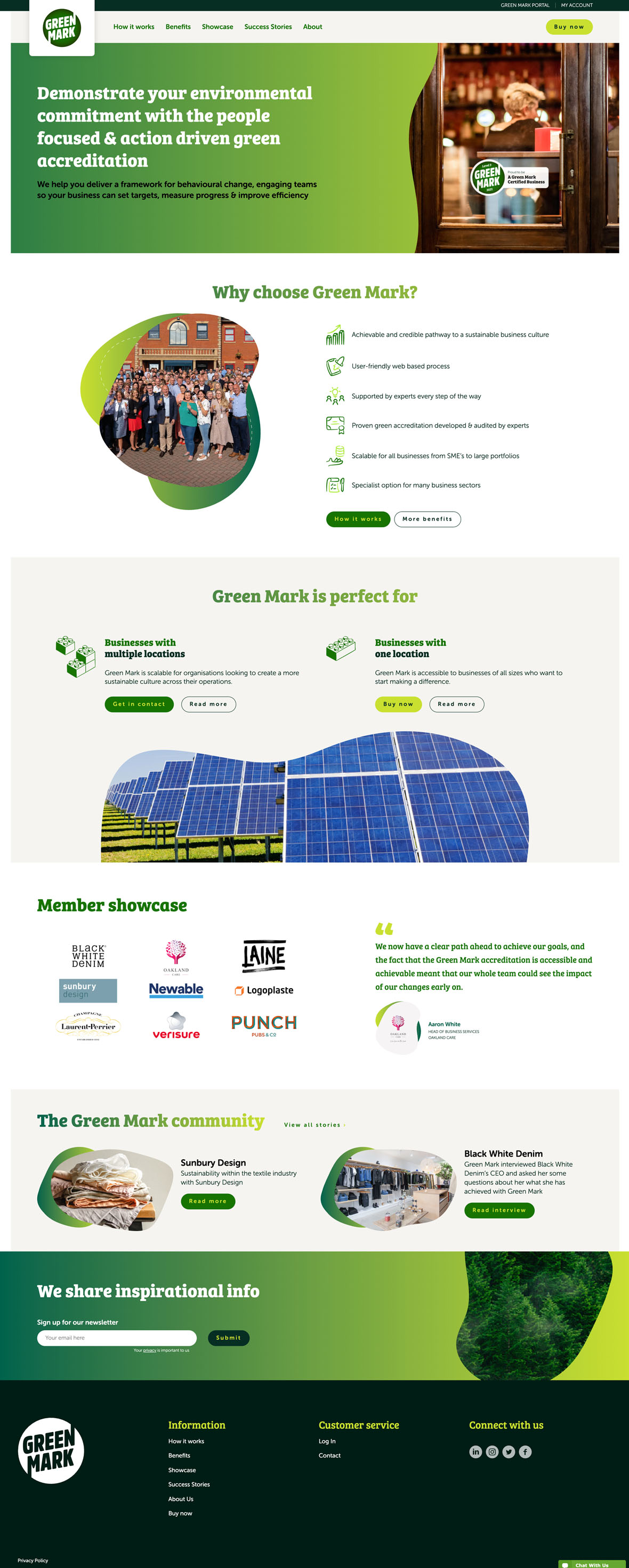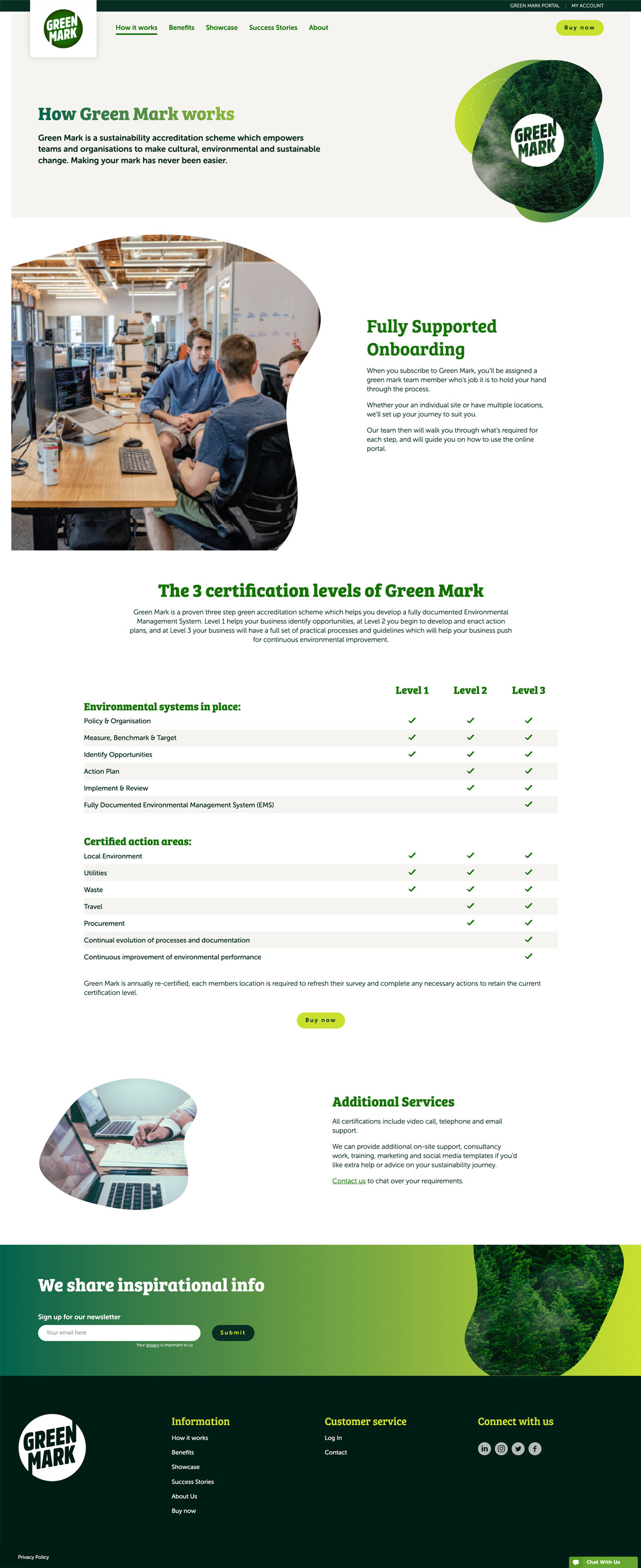 A community aspiration
Collective action and sense of community are at the heart of Green Mark. Presenting the Green Mark community to create a sense of achievability and inspiration for others is a key component of the site vision.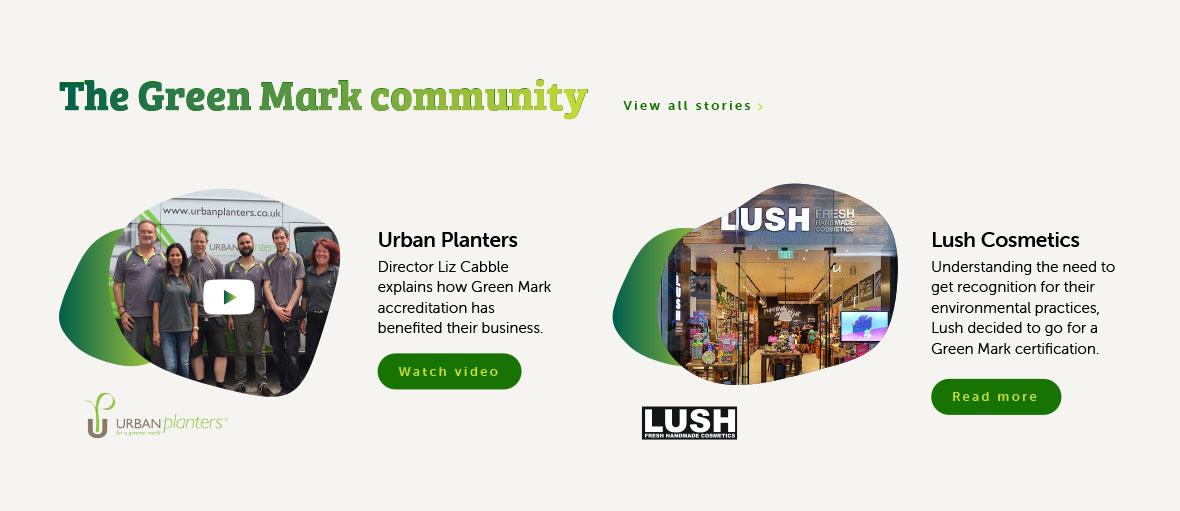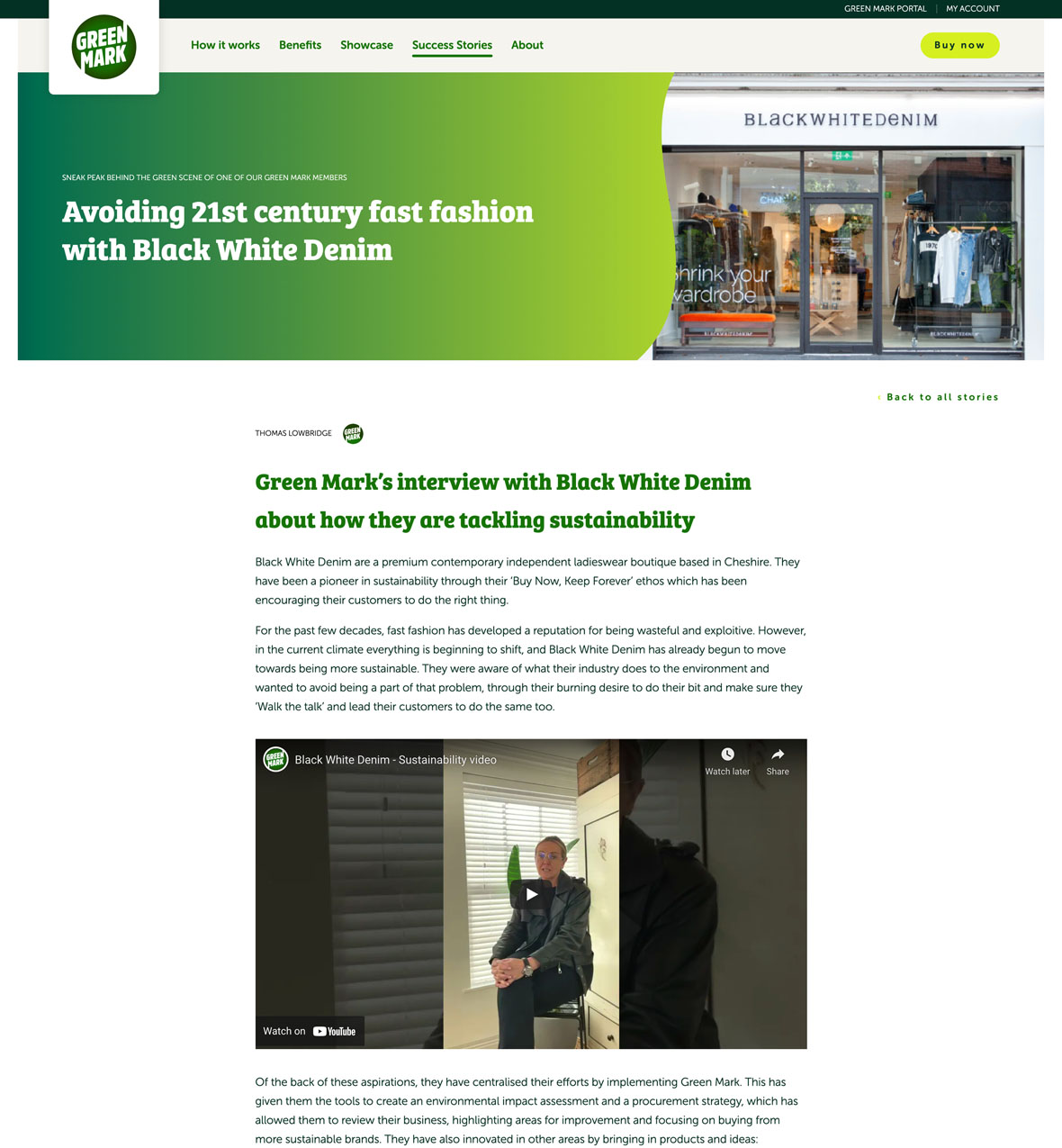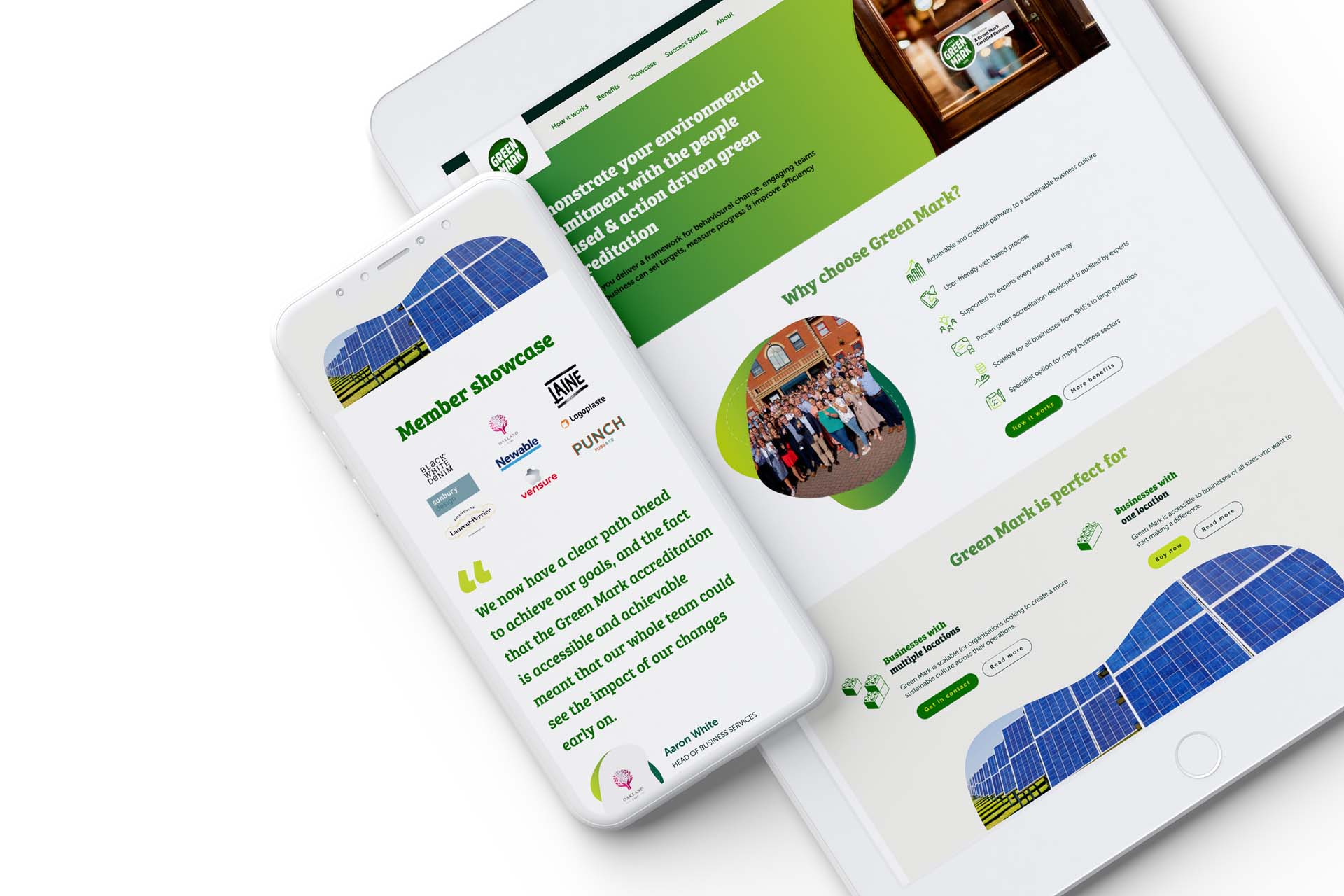 Build details
The site was built on WordPress with Woocommerce and Woocommerce Subscriptions, providing easy management of both site and subscriptions. It integrates with a new member portal giving subscribers a seamless online journey.