A design for a holistic view of travel risk
Traditionally, supporting travellers was mainly about responding to emergency situations. But Anvil is valued by its clients for understanding that the overall wellbeing of their high-value travelling employees is essential to successful business outcomes.
And that was our brief: evolve the design language to reflect Anvil's people focused approach, reflecting their empathy with the more common challenges that frequent travellers face that can affect performance, such as travel delays and the stress of being away from home for long periods.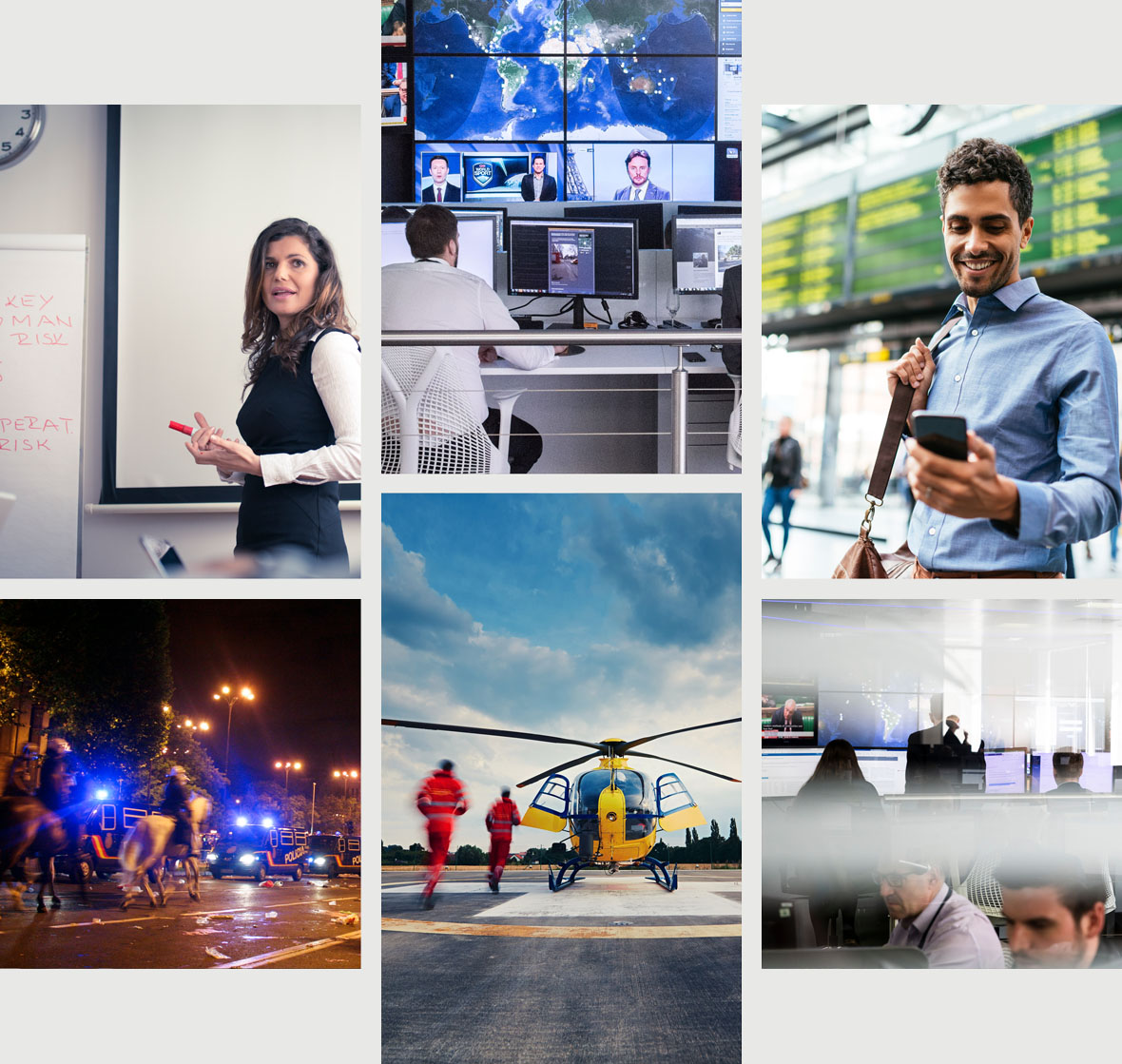 Digital application
The digital brand design evolved every brand element. The palette was extended to include greens, the image set expanded from just showing 'response' situations to more typical business traveller situations, as well as looking to highlight Anvil's industry leading tech.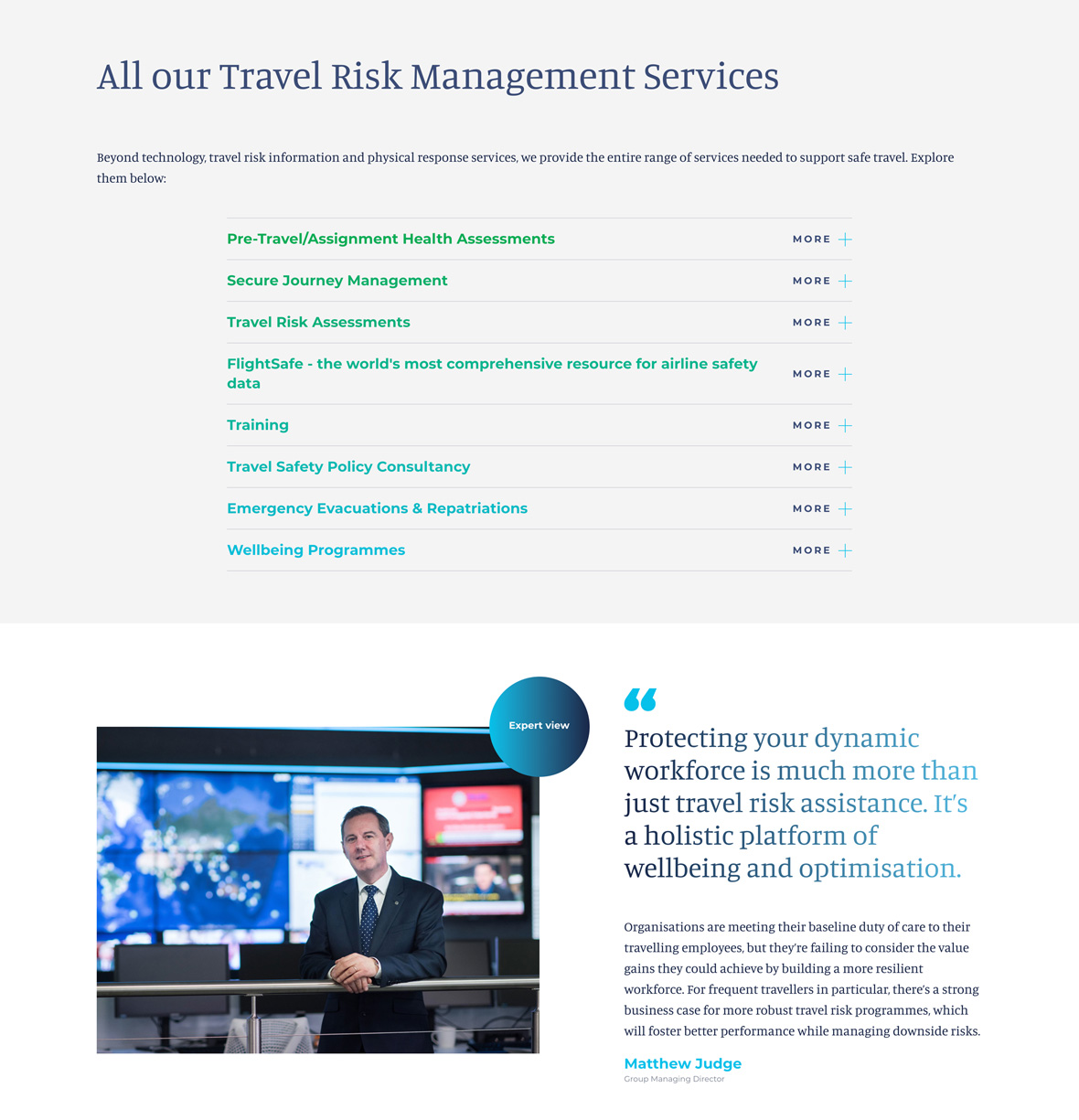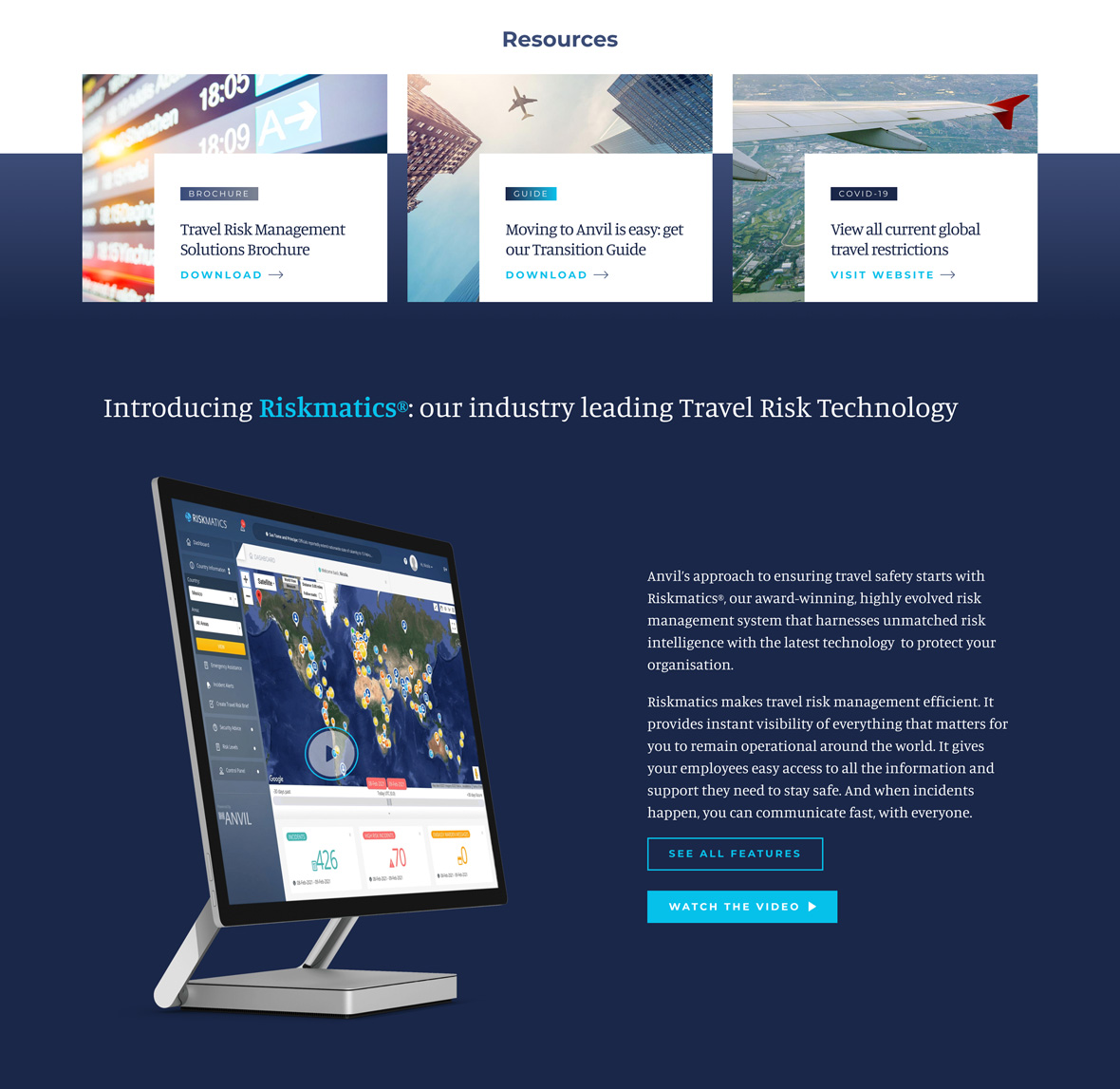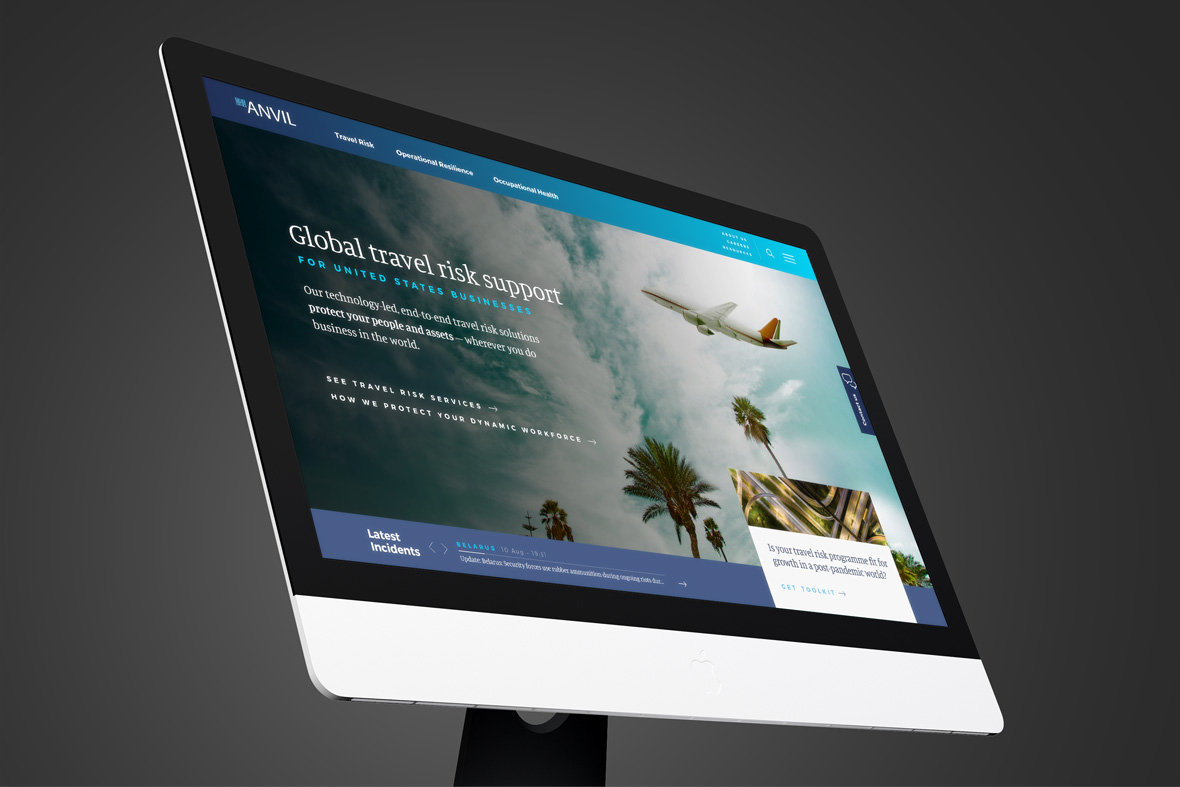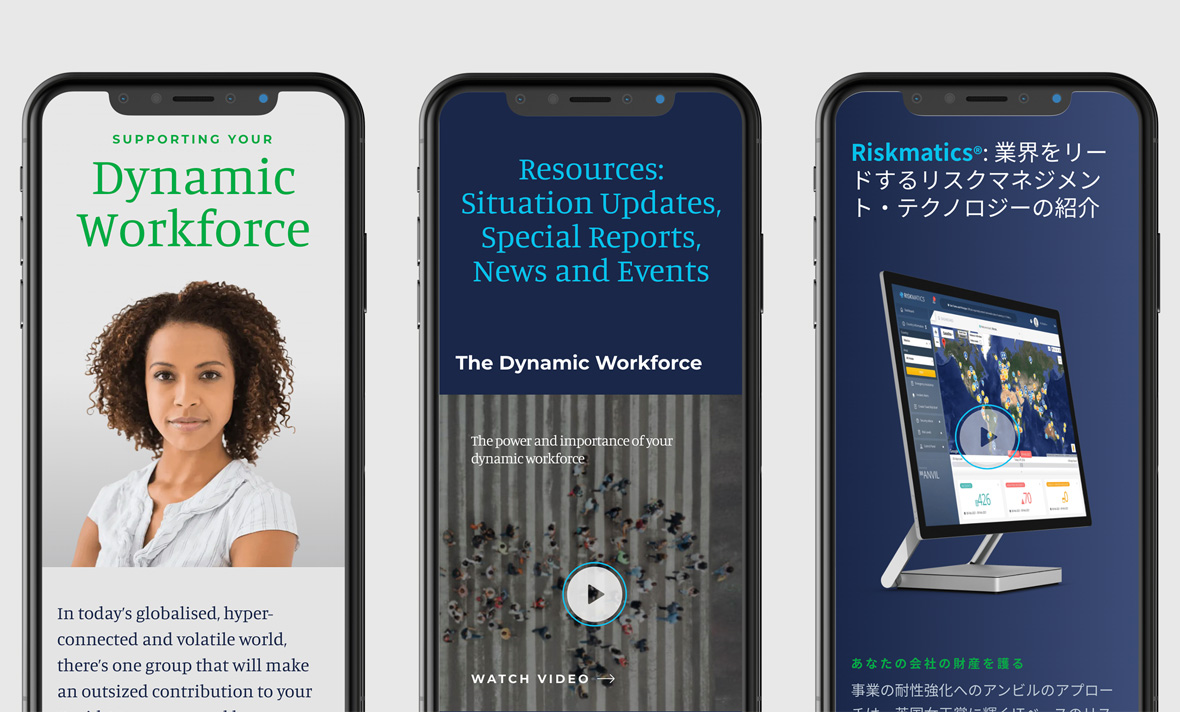 Success and business acquisition
Since its introduction, the new position has struck a real chord and generated huge interest from other players in the market. We're pleased to say that Anvil has now been acquired by industry leaders, Everbridge, and continues its technology-led approach with an emphasis on supporting the needs of real people on the ground in potentially challenging situations.