Respecting the works
The art on display has been kindly lent and carefully curated out of the Robyns Collection with a focus on emerging artists and artists from the African diaspora. Our role was to use the same care and consideration to present the works in the digital realm.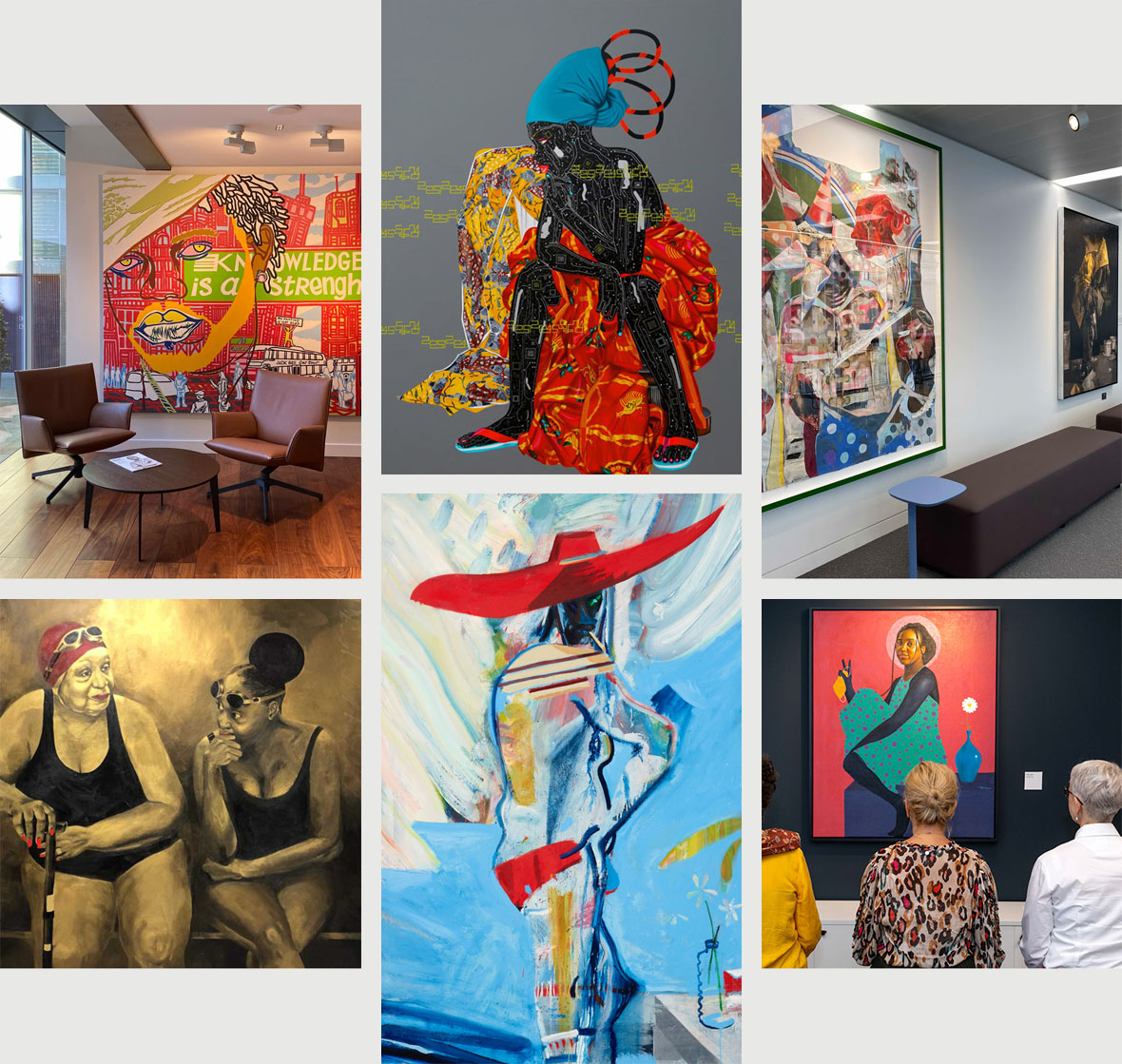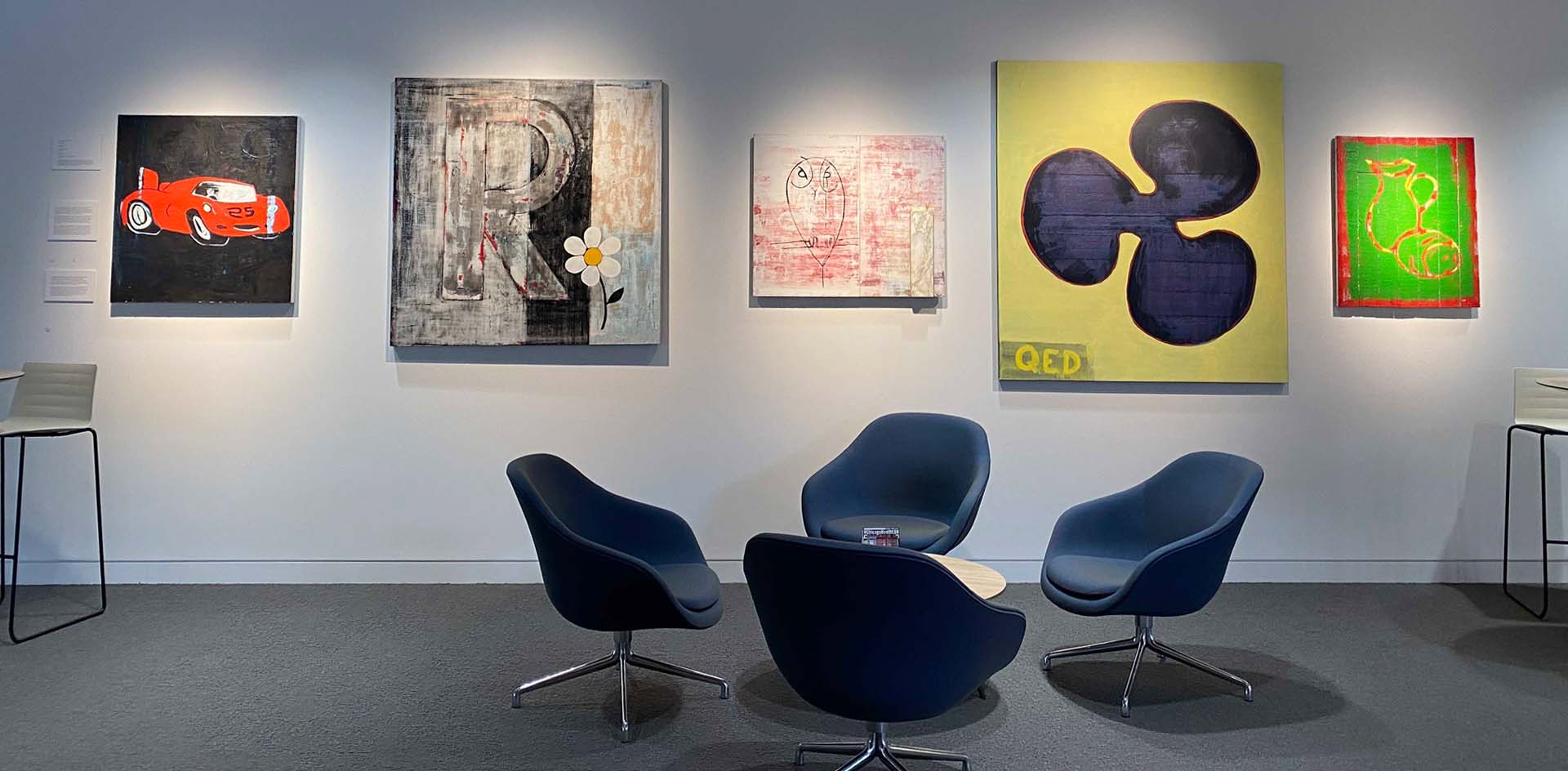 A platform for evolution
The initial site was designed and developed in just over a month, in time for the campus' grand opening event. The platform allows for easy enhancement. Further rollouts will add themed journeys, audio commentaries and enhanced interaction.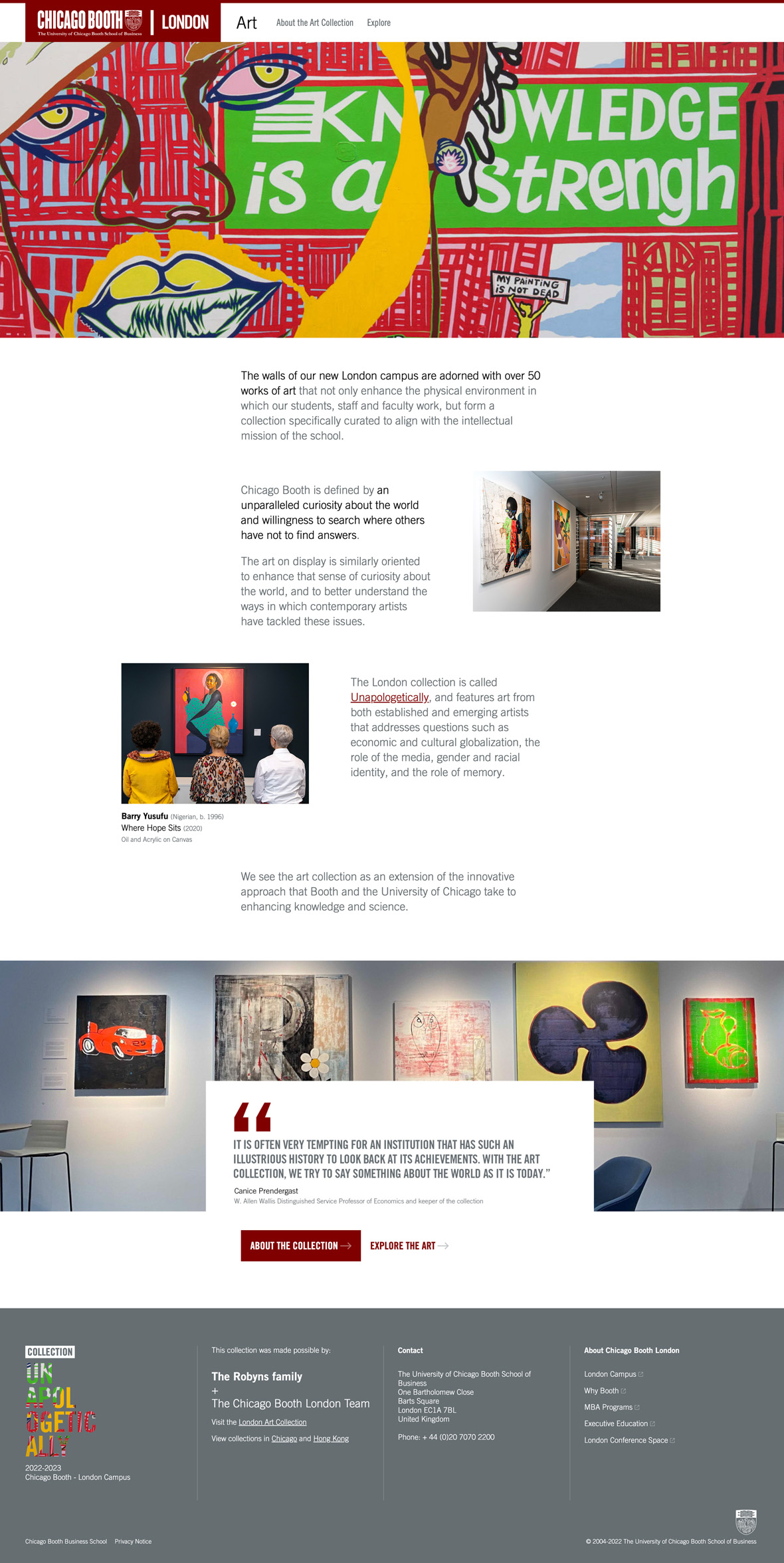 Online experience
A site experience was created to mimic the real-world exhibition-style browsing process, encouraging exploration and easy understanding of the works.